We help Enhance Your Real Beauty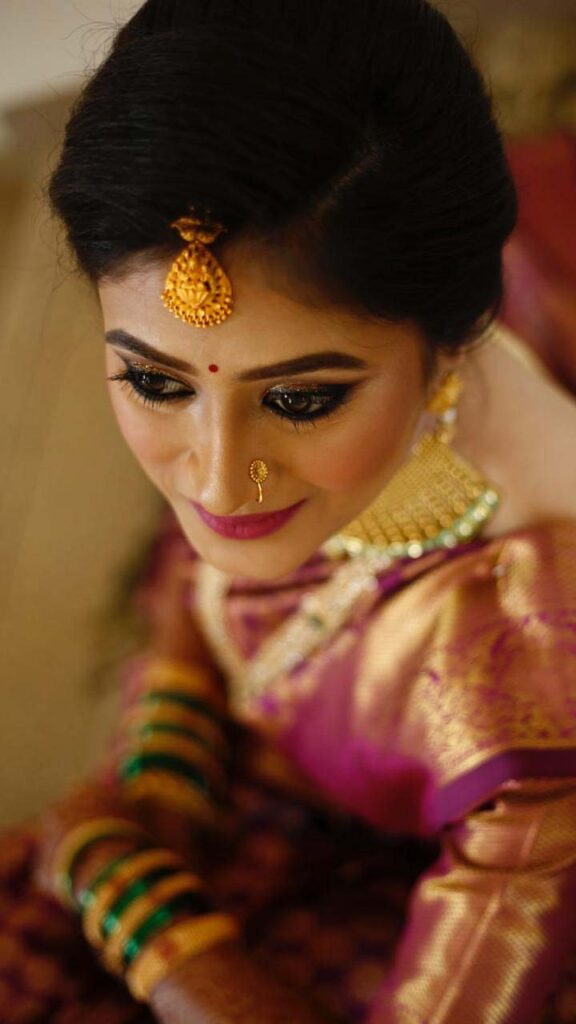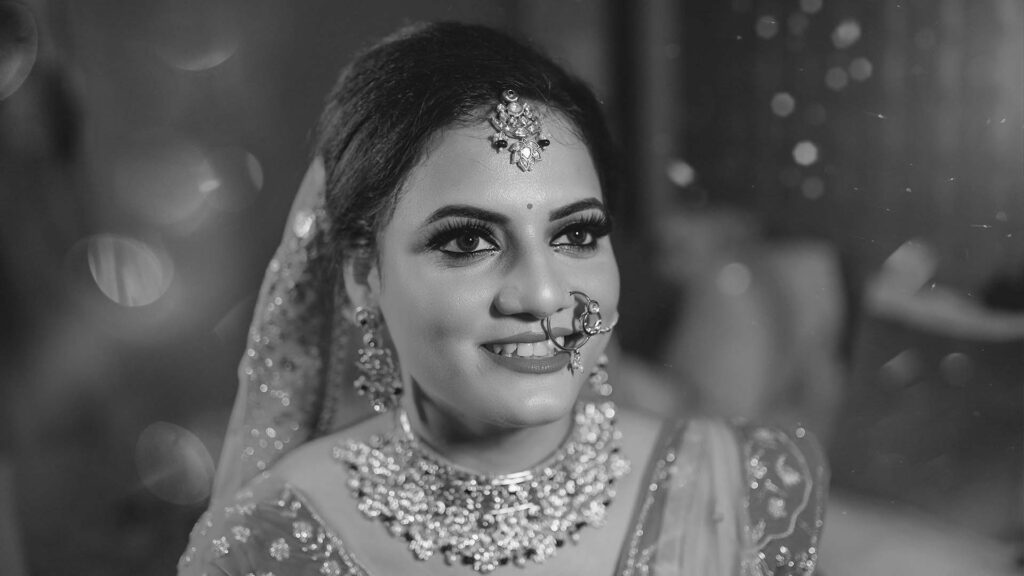 Bridal Makeover
Natural and elegant bridal makeover for all wedding functions like, Engagement, Haldi, Sangeet,etc.
Bridesmaid Makeover
With the wedding being a family event and a celebration, your bridesmaid deserves to look the best when around the bride.
Groom Makeover
Your wedding day is around the corner and we help grooms look their perfect selves on D-Day.
Commercial Shoots
From TV commercials, print ads, to internal videos, we provide makeover services for all kinds of requirements.
Makeup Artist & Hairstylist
Sonal Burde
Sonal Burde is one of the leading makeup artist & hairstylists across Pune & Mumbai region. She has been working in this industry for the past 5 years styling various models, actors & celebrities, etc. She is known to make the client very comfortable because of her friendly attitude. We focus on the quality of service with keeping in mind the current trends of makeover and hairstyles.
From Bridal makeover to commercial shoots we provide makeover and hairstyling for all.
Sonal is known to be very friendly and helpful as she gives personal grooming tips for skin and hair care as well as choosing clients' outfits and jewellery. We at Brioso believe in highlighting or enhancing clients' own features with natural makeover and hairstyle. Over the years our makeover solutions have been highly praised and admired for boosting the confidence of clients.
Hair & Makeover For Every Occasion
With Wedding being a very intimate and personal affair we know the pressure of looking your best on this day. Sonal never compromises on using branded and certified products which will make you look like a dream!
About Brioso
Brioso is derived from the Italian name Brio, meaning Pride. It also means High Spirited and Lively. The name Brioso goes well with our objectives as we want to make sure our clients feel the same after their beauty makeover. Our main aim is to ensure that after our makeover service doesn't change the original features of their face but enhances it more.
Inclusive Prices
Hair Styling, Draping, makeover, Extensions, False Lashes.
Products Used
All Luxury Products like Estee Lauder, Bobbi Brown, Urban Decay, Makeup Forever, MAC, NARS, Fenty, HUDA, Benefit, Charlotte tilbury, etc.
Travels to the venue (For Pune & Mumbai)
Sonal does travel to the venue and ensures that her bride does not have to go through the hassle of traveling.
Awards Received
Winner of Bridal Makeover Competition held in VLCC INSTITUTE Pune.
Latest Work
Explore More Of Our Latest Work
Testimonials
Explore More Of Our Latest Work
Sonal is a very talented Makeup artist who is clearly passionate about her art, which is reflected in her enthusiasm to try different, new looks and products. Every time she tries to do new. Great job Sonal your work is amazing!
One of the finest and best makeup artists ever. If you want to make your special day memorable, you should give it a try. Sonal is very professional and the best MAU I have met till now. Very polite and know her job very well. In my marriage, she did my second look(for reception) in 15 mins and I got so many compliments for that look. Best hairstylist as well. she knows how to embrace your beauty by natural makeup look with a good hairstyle which perfectly suits us. Keep it up👍🏻 all the very best for your bright future 😊
Sonal is the best makeup artist I have come across. She does it so naturally! She herself is a good person at heart. Had experienced her work 3-4 times. And she will be the one n only one I will be calling whenever I wish to decked up next!
Sonal did my bridal makeup and apart from being subtle like I wanted it to be, the best part about it was- the makeup actually worked well with my facial features. Rather than being a 'standard bridal makeup' most artists do, it was tailored to suit my face. I am not a big fan of makeup, (thanks to my previous experiences), I was a little sceptical about it. Sonal did a wonderful job and I think it was the first time I liked makeup on my face! Highly recommended!
Excellent! Easy to communicate with and very responsive. She was prompt and professional, but most importantly she is a highly skilled makeup artist. Her work was truly flawless! Would recommend it without hesitation!
Sonal is truly amazing!! She is super sweet, funny and very talented. She did my makeup for my wedding and reception and it came out way better than I could've ever imagined! Anytime I will need to get my makeup done in the future, without any doubt going to her! 💕Sonal was awesome! She took her time and made sure everything was done to the finest detail for my hair & makeup. Made me feel sooooo pretty for the day. I would highly recommend her and would hire her again! Absolutely loved her make-up! Great experience! Totally recommendable!
Subscribe To Our Newsletter
Subscribe to your newsletter to stay updated on new events, trends, etc of makeover and hairstyling.